Hybrid Human Performance brings the highest level of philosophy, methodology, and execution to performance training in Lincoln, Nebraska. We serve young athletes to professional athletes. Our desire to serve doesn't stop there. We work with humans of all performance levels from personal training, small group training, and indoor cycling classes.
We have worked with students preparing for Collegiate athletics to professional bowlers (yes even bowling) to the fifty plus seeking to move better and improve strength and endurance.
We are trainers, coaches, and mentors, but most of all, we are a family here at Hybrid Human Performance. Our team will collaborate closely with you to develop a personalized training experience designed to put you on track for success.
We believe that you can reach your athletic dreams, and we're here to help you do it.

CAREFULLY RECRUITED
TO MEET YOUR NEEDS
Our carefully recruited team of trainers will provide customized programming to help you reach the next level in performance. Whether that is building endurance to keep up your kiddos, making varsity, being recruited by your dream college, or heading to the NFL.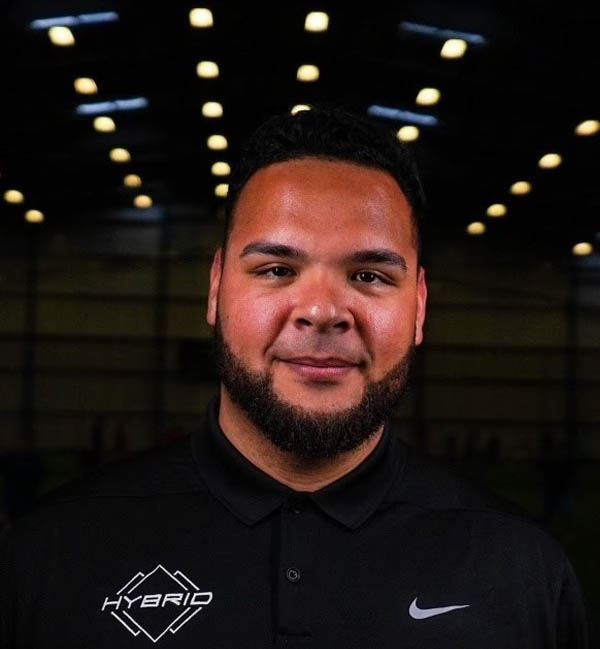 As a standout Athlete from Lincoln Northeast, Jacob earned a scholarship to play football at the Collegiate level at Washburn University. A three-year starter, he rounded out his collegiate career with an internship with head coach Craig Schurig at Washburn's strength and conditioning program. Jacob graduated with a BS in kinesiology, specializing in human movement. Jacob learned from premier coaches during his time interning at the IMG Academy in Bradenton, Florida, in 2014. From there, Jacob became co-owner of Speedway Village Sports Performance from 2014 – 2018 where he excelled in working with youth, collegiate, and professional athletes from all different disciplines. Jacob's ideal athlete to train and coach is someone with a competitive fire and drive to move to the next realm.
"Hybrid Human Performance embodies my personal experience as a collegiate athlete and the nation's premier performance coaches to date."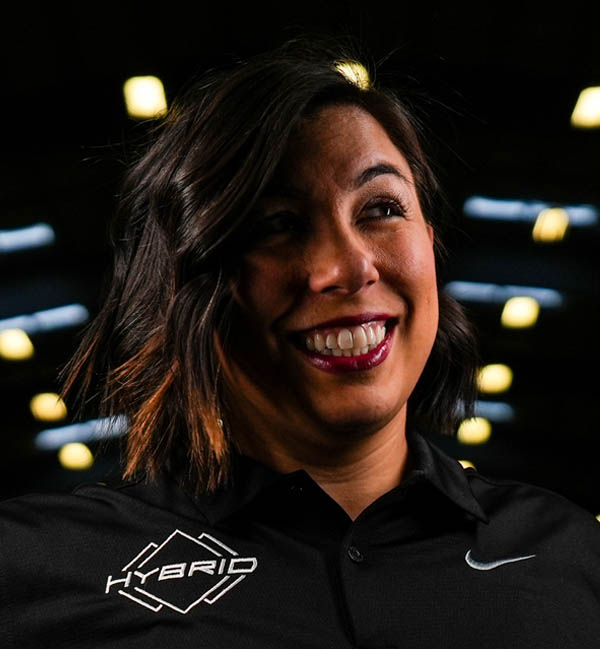 Are you looking for a passionate fitness professional dedicated to helping people like yourself lead their best life? With nearly a decade in the fitness industry, Cassidy brings a world-class level of creativity, fun, and motivation to her indoor cycling classes and personal training sessions. She received her first cycling certification through Mad Dogg followed by Stages and AFAA. She was the studio director for PowerCycle Fitness for three years and founded her own instructor certification program. She is a master of the beat and creating inspiring playlists that will take you to new heights mentally and physically!
"I'm here to show you how mentally and physically strong you truly are!"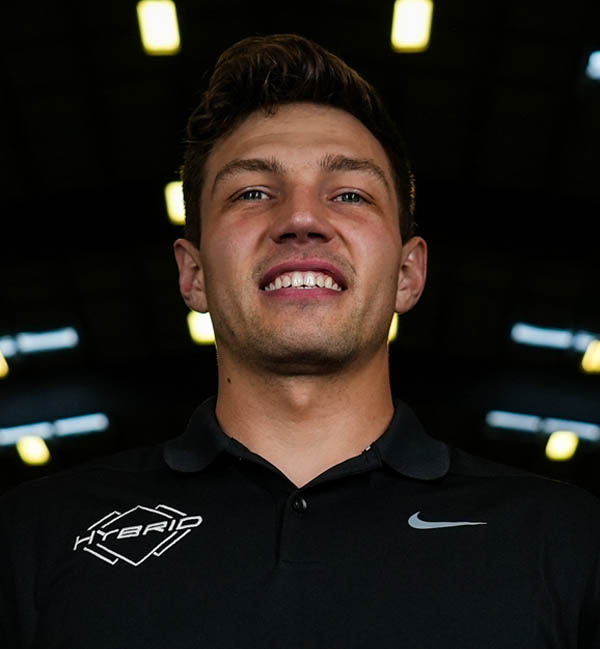 Derek Jackson has done it all! A 3-sport athlete in high school (football, basketball, and track), he went on to graduate from UNL with a focus in Nutrition, Exercise, and Health Science. He has also completed a 200-hour yoga teacher training course and is currently taking a master course in kettlebell training. For the last year, Derek has trained alongside physical therapists and has helped athletes excel in their sport after returning from injury. His passions lie in a highly detailed approach to technique, sprinting mechanics, and overall program design and has been training athletes of all levels and ages since 2017.
"I believe every single one of us is an athlete – our differences lie only in our goals and our current level of conditioning!"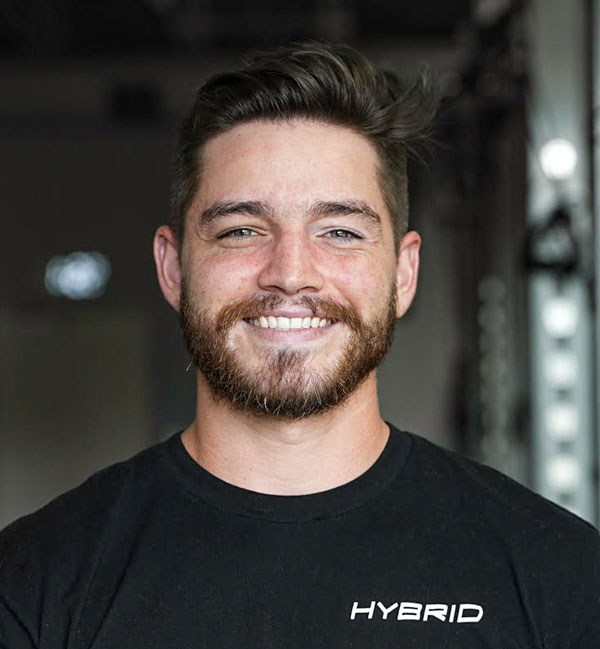 Patrick Spicer is a well rounded trainer. In high school, he competed in football, powerlifting, and track. Later he went on to play football at Butler Community College and Buena Vista University where he earned his BA in Kinesiology, certification as a Human Performance Specialist, and is currently working on his CSCS and TSAC-F. Patrick began his career in 2019 as a personal trainer working with young athletes looking to make it to the next level and general populations looking for aesthetics or weight loss. Patrick likes to work with individuals who are looking to make themselves better or make it to the next level of competition.
"Everyone has their own movement thumbprint. My goal is to give you confidence in your activities or sport and help define your movements towards your specific goals."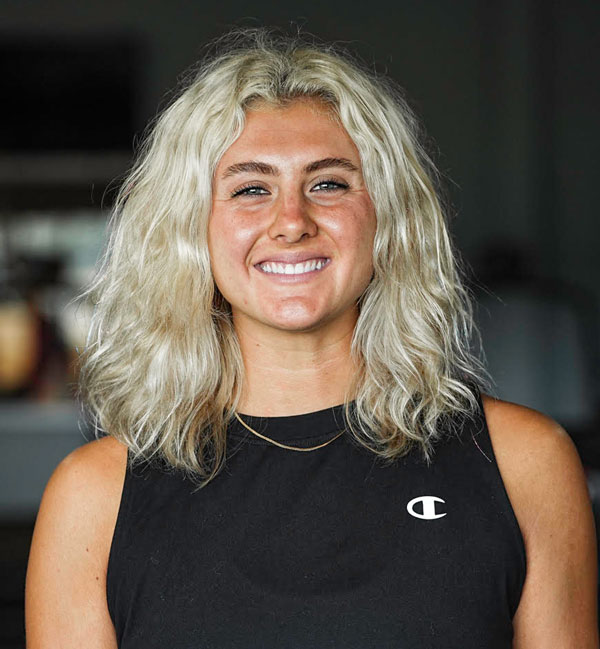 Carson is one of our Sports Performance Coaches as well as our on staff RYT 200HR Certified Yoga Instructor. As a former Division 1 athlete, Carson has grown up her entire life being around athletics. A multi time state champion in Track & Field for Lincoln Southwest and Nebraska State Record holder in multiple offensive categories for softball as well as track, Carson went on to play college softball for the Nebraska Huskers. Halfway through her career she then moved to Colorado to play for University of Northern Colorado Bears while earning her Master's Degree. This past year Carson led the Bears to a Conference Championship and their ticket to the NCAA Tournament where they took on the Washington Huskies' NCAA REgional. Carson was also an Academic All American in 2022-2023 during her career graduating with her M.S. with a 4.0 GPA. Carson is a coach who has been there, and understands her athletes, and wants them to excel both as an athlete, and in life! She is an advocate for any way we can be a better human mentally, physically, and spiritually. Coach Carson trains college athletes all the way down to youth athletes and private clients looking for personal training as well! Her style of mobility, speed work, and strength is just what you are needing in your regimen.
SUPERCHARGE YOUR TRAINING. GET STARTED TODAY.
Ready to push your athletics to the top? Come discover what Hybrid Human Performance training can do for you. Sign up for our dynamic services today.
CALL TO SCHEDULE A TOUR OR CONSULTATION
(402) 937-3310